BrazilEpil – professional (D)epilation course
Have you ever been to a course and later wondered what you actually did learn?
We have. Selma went to "Sugar Depilation" course to check out the state of affairs here. She volunteered herself for the Brazilian and after half an hour of agony and little result to show, she finnisehed the hjpob herself.
We get customers form all over the world we have to be able to deal with different types of hair. As you can imagine there is a world of difference between people form Iran, Africa, Sweden, etc.. in terms of hair at least
With Selma you will learn the Brazilian way – to work efficiently and to the the maximum satisfaction of the customer.
 "Brazilian epilation is well known all over the world. It is not only about looking sexy in a bikini however. It is also about it being hygienic and it feels very comfortable."  –  Selma
Brazilian in 15 minutes
Brazilian waxing is very profitable and very much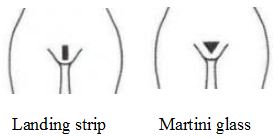 in demand. So why not provide it!

– which method is best suited for which part of the body
We will cover whole body epilation, roll on wax and sugar paste, and:
– when it is best to use sugar paste and when it is not
– hygienic considerations
– optimising profitability
You will be epilating each other so make sure you have at least 5 mm hair growth.
Next course date:    28/9/2013
price:    3500 Kč,   you will receive a sugar paste kit