The Home of Waxing – The Brazilian Way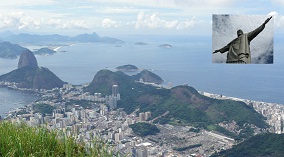 You may have seen the bikinis worn at the beaches of Rio de Jeneiro…
You can have the same treatment here in Prague as you would in  Rio – in our professional waxing studio in Prague 6. Of course we do remove hair form all over the body. Brazilian waxing however, has grown tremendously in popularity in recent years. Both women and men have discovered the great feeling and hygiene stemming from Brazilian waxing.
Epilation or Depilation?
Many people call it depilation whilst in fact it should be called epilation. Epilation ios the removal of the whole hair with its roots, depilation removes the hair above the skin like in shaving.
What exactly is Brazilian waxing?
It is the removal of hair from the pubic area. Quite commonly either a strip or a triangularly shaped area of hair is left behind.

Complete removal is often referred to as Hollywood waxing. A less intimate version would be a bikini wax. Some females start with a bikini and as they feel the benefits they then often go Brazilian. For males it also includes the testicles and penis.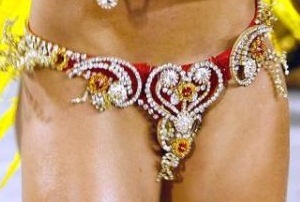 Process
Different materials are used depending which part of the body is being treated. We use sugar paste for sensitive or intimate parts. The advantage of sugaring is that it is somewhat gentler then wax, there are no chemical additives, the sugar paste adheres to the hair and not the skin which makes the process a bit gentler. The area to be waxed is disinfected. The wax or sugar paste is heated up and spread on to the skin with disposable spatulas.
A strip of material such as cotton is "massaged" onto the area and
then quickly removed. Post depilation oil is used to sooth the skin. We work quickly to minimize any discomfort – a Brazilian may take 20 minutes on avearge.
Things to Consider
Whilst most people manage the process very well, some people are more sensitive and may feel soem pain. After all, hair is  being pulled out and it would be strange if there was no discomfort at all. If you know you are a sensitive person then taking an ibuprofen an hour before can help reduce your discomfort
Your hair should be at least 5 mm. You need to stop shaving at least 10 days before your appointment.
for women, plan your appointment to at least 2 days before or after your period (skin is also less sensitive)
you can exfoliate your skin 1 or 2 days before, it helps with ingrown hairs, slows hair growth (not required )
Tanning prior to your wax adds to discomfort
aftercare
your pores will be open and susceptible to infection, avoid activities which wil make you sweat, including tanning.
exfoliation a couple of days later removes dead skin cells which may clog your pores
keep skin moist with cream or lotion
exfoliating for a few days following your wax removes dead skin cells that may clog up your pores.
your skin may be irritated and dry following a brazilian wax so using a lubricating lotion is a great idea.